Happy October and welcome to another 3-in-1 review!  Last month we read a Love Built to Last: (Fireflies ~ Book 1) by Lisa Ricard Claro.
The Blurb
She can't let go of her dead husband…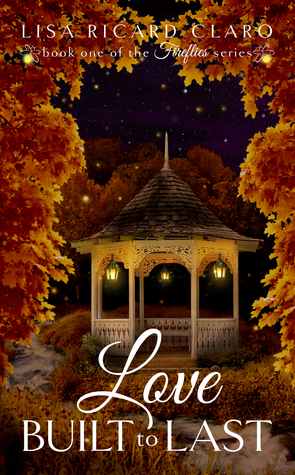 Maddie Kinkaid believes her late husband, Jack, gives her advice on everything from ordering a pizza to hiring a carpenter, so when she finds Caleb Walker's business card on Jack's desk, she's convinced that he's the guy to remodel her kitchen. 
He can't decide if she's worth the risk… 
Caleb is a single father, and protecting his young son means avoiding romantic entanglements. But there's heat in every kitchen, and sparks ignite between Caleb and Maddie—until disaster strikes. When Jack goes silent, Maddie's guilt consumes her, and it looks as if she and Caleb will never find their happily-ever-after—at least, not without a little help from Jack… 
LOVE BUILT TO LAST began as the award-winning short story Fireflies, and is now the first novel in the Fireflies series. Watch for Book 2 Love to Believe and Book 3 Love to Win, coming soon from Lisa Ricard Claro and Black Opal Books.